Custom Award Inquiry
We Custom Craft Your Ideas!
From conception to completion, our production team will take your ideas and turn them into reality.
In addition to our extensive selection, we can also custom make your product design exclusively. We specialize in Optical Crystal/ Jade Glass hand cut and polished products from desk top decorated gifts up to 17" tall awards.
In addition to Deep Sandblast Etching (Optical Crystal/Glass) and Laser Surface Engraving (Metal Plates), our capabilities also include laser 3D imaging. This form of engraving creates a "floating" 3D image inside our Optical Crystal products.
Please email your inquiry to service@bestdealawards.com. We will contact you shortly for design details. In your email, please specify the following product specifications. Any picture of drawing illustration will be helpful and appreciated.
Overall dimensions: Height, Width and Depth
Inquiry Quantity
Delivery Deadline
Product Material Preference: Please refer Product Material for more information.
*All custom orders require a minimum order quantity of 50pcs+ depending on product material and design specifications. The minimum turnaround time is 60 days.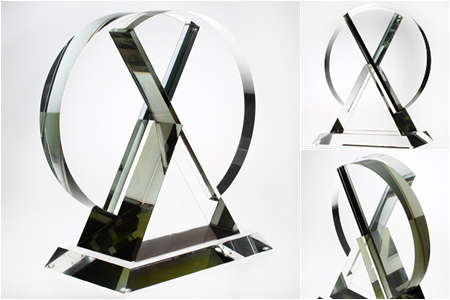 *Exclusive custom made award. Not available for order.